WayTronic Custom solution
is an excellent voice chip manufacturer, engaged in voice chip research and peripheral circuit development.
After many years of development, our company has formed a completely new process system. Not only these, but we also introduced many types of voice modules, such as MP3 module, after the peripheral circuit extended, more closer to the customer needs.
WayTronic is an innovative company that specializes in voice chips and smart circuits. Our Sound IC Chip line is divided into 4 categories: OTP Voice Chip, Programmable Sound Chip, Voice Recorder Chip, MP3 Player Chip.
WayTronic provides voice product development plans for customers with custom needs, carries out the plans effectively, and completes product development, testing, sound processing, practical application guidance, and other services.
24 Years focus on Voice IC development. Well-known enterprises designated cooperative suppliers. Focus on the research and development of voice IC, voice module, music greeting card movement. 
8 field application engineers provide quick technical support.
More than 50 R&D design teams and 10 senior R&D engineers provide development capabilities and design experience. Effectively shorten the project development cycle, reduce R&D costs, and ensure mass production performance.
Automatic voice chip programmer
300,000 orders can be delivered in 7 days. Automatic voice writing machine production increase 30% efficiency.  Guarantee the first-time yield rate and the quality assurance of the outgoing products.
Manufacturer direct sales
Get technical sales direct contact with manufacturer, reduce turnover, protect customer interests (no representatives to earn price difference). Standing inventory to ensure on-time delivery, with a monthly output of >8 million pieces.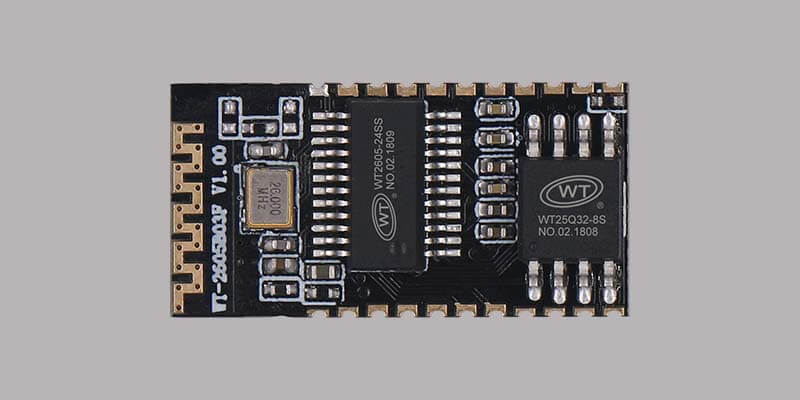 Get your questions answered? We are here to help you.