OTP Voice Chip | WTN6170-8S
Store up to 170 seconds of speech
Low power consumption
Optional PWM and DAC audio output methods
MP3 Bluetooth Module | WT2605-24SS
High performance stereo
Drive-free
Cost-wised
Support Bluetooth 5.0
Voice Recognition Module | WTK6900HM01
Very high speech recognition rate
More control commands
Fast recognition response time
Strong filtering of dynamic noise and static capability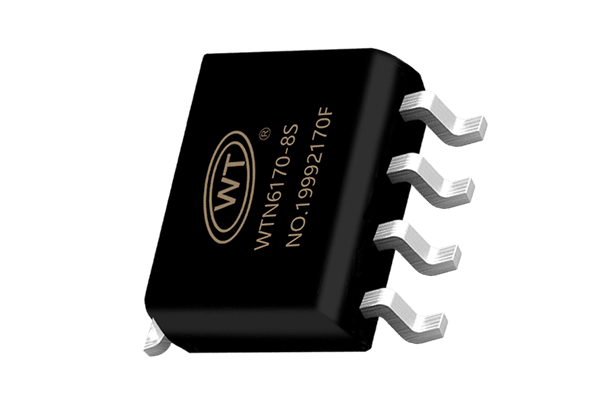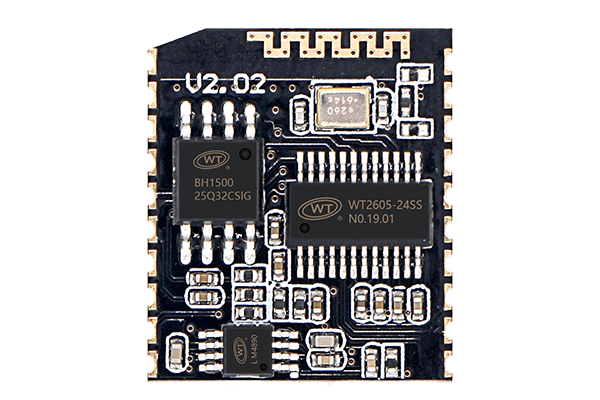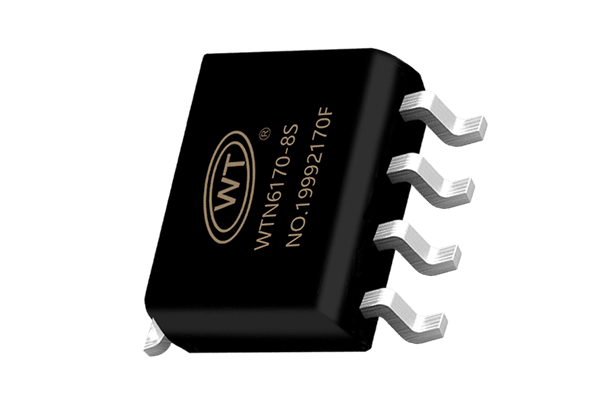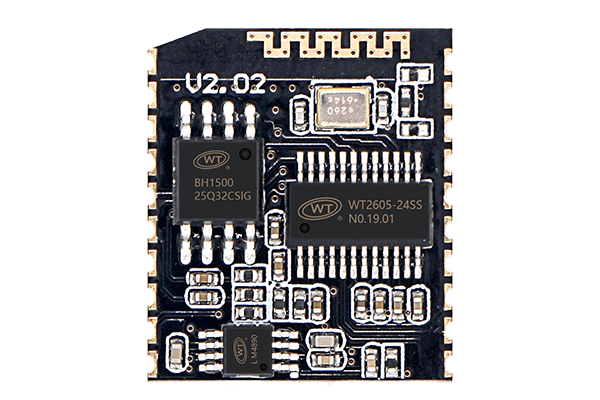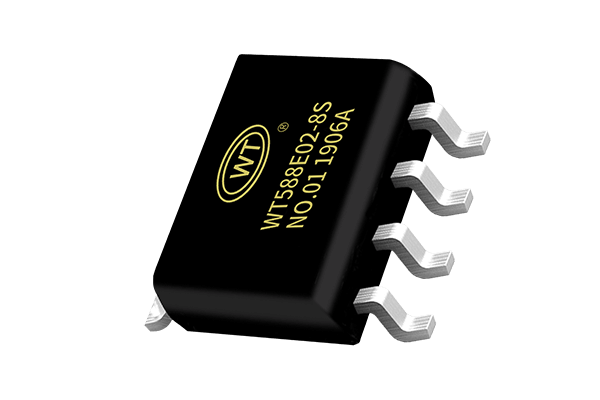 Sound IC
Sound IC Chips:
OPT Voice Chip
Programmable Sound Chip
Voice Recorder Chip
MP3 Player Chip
With excellent IC software and hardware development capability and design experience, Waytronic upholds the concept of  "Positive innovation, Pioneering courage, Customer satisfaction, Team cooperation", and strives to build a well-know brand in the voice and security industry.
Sound Module
Sound IC Chips:
Recorder Sound Module
MP3 Module
MP3 Bluetooth Module
Voice recognition
In 2016, subsidiary company Shenzhen Waytonic Seciruty Technology Co., Ltd. was established, business scope including automotive electronic, security management, factory rafety, special vehicle safety management, forest fire-prevention, etc.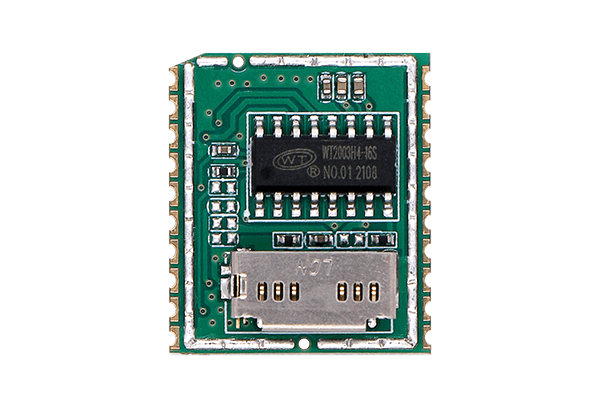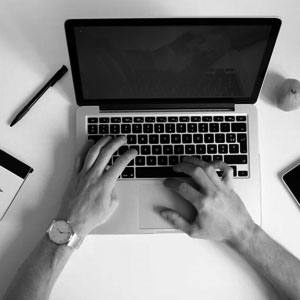 Waytronic provides voice product development plans for customers with custom needs, carries out the plans effectively, and completes product develoment, testing sound processing, practical application guidance, and other services.
Waytronic Chips & Modules
Inventory
We have a warehouse with an area of more than 1500 square meters, and we're able to store various types of products. This means that each customer will receive their order as soon they are placed which guarantees them peace-of mind when ordering from us!
Customer Service
We're dedicated to providing exceptional customer service, which is why our team members are always willing and ready for you. They'll be there every step of the way. We understand that time is valuable, which is why we offer free voice production for VIP customers. Our team of experts will make samples and send products quickly within 24 hours so you can get back to running your business!
Reliability
We are leaders in voice recording and playback ICs because we've relentlessly pursued innovation to reduce costs, while at the same time increasing stability. Our experts work tirelessly with unmatched skill for successes like these!
Technical Support
It's no secret that we're an industry leader in voice recording and playback engineering, with teams of experienced professionals who specialize across several different fields. More than 10 technical service (senior FAE) team provides technical support throughout the whole process.
Get started with Waytronic.